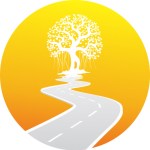 Majuli Island
Assam
Majuli is the largest inhabited riverine island in the world. Driving through its expansive wetlands, glowing rice fields and meadows bursting with flowers and cattle, it is hard to comprehend that Majuli is just a river island and not a country in itself! Small huts made of flattened bamboos line the bumpy and dusty roads. These are built on stilts to protect them from the furies of the mighty Brahmaputra.
Majuli also has stimulating bio diversity, with many rare and endangered species including the greater adjutant stork, pelican and the whistling teal.
Also in Majuli lies the treasure chest of 22 neo-Vaishnavite monasteries or Satras. The 15th century saint and fountainhead of Assamese culture, Sankardeva, established the first of these. Today, Majuli is the principal seat of Vaishnavite faith, culture and practice.
Population: 153,362 (approx) | Languages: Mishing, Assamese, Deori | Demographics: The population is predominantly tribal, and the Mishings, Deoris and Sonowal Kacharis ethnic groups co-exist peacefully | Signature Cuisine: The native Assamese and tribal cuisine, includind the traditional cake known as pitha, which is made of locally grown Bora saul, a sticky brown rice.
What we did here:
We spent the whole day today visiting Satras on Majuli Island in Assam, and then had dinner with our Mishing tribe friend Chittaranjan Payeng and his family. It was a wonderful day of indulging in Mishing food, Mishing drinks, and Mishing hospitality.
Majuli is better known as the largest river island in the world, and is proposed to be declared as a World Heritage site by UNESCO. What is lesser known about Majuli Island, is its rapidly shrinking size. The island has shrunk from 1,000 Sq/kms in the fifties to almost half its size today, thanks to rampant erosion by the river Brahmaputra.
The island is under threat due to the extensive soil erosion on its banks. The reason for this magnitude in erosion is the large embankments built in neighboring towns upriver to prevent erosion there during the monsoon season when the river distends its banks. This causes a backlash of the tempestuous Brahmaputra's fury on the islet, eroding most of the area.
According to reports, in 1853, the total area of Mājuli was 1,150 km² and about 33% of this landmass has been eroded in the latter half of 20th century. Since 1991, over 35 villages have been washed away.
There is no written history of Mishings about their migration from hills to the plains of Assam. Though they belong to Tani group of tribes and they used to be hill dwellers, they started living on the banks of rivers in the plains of Assam. The reason for this change of habitat is not known, but there are theories. One theory says that Mishings presently living in plains of Assam were not a one single tribe, but evolved into one when many tribes from various Tani tribes in Arunachal Pradesh migrated to the plains of Assam in search of fertile land as well as in search of civilisational progress. Over a period of time, they became known as Miris which means priest in Mishing language. This explains the presence of many Mishing clans with different Mishing dialects as well as different levels of development.
The Satra culture was laid in Majuli by Mahapurush Srimanta Sankardeva in 16th century. The great social reformer Mahapurush Srimanta Sankardeva established a new cult of Vaisnavism in Assam along with his chief disciple Srimanta Madhabdeva.
During our trip here, we also visited The Uttar Kamalabari Satra, famous for its dances and Samugati Satra that specializes in mask making.
Majuli has 50 plus satras each curating one art form or the other for centuries and passing it down from generations to generations. Assam has more than 800 satras.
The Chief of this Satra is an old friend of ours. In Benganati Satra the bhakats are married and the families live around the namghar … As in the celibate satras, only men are singers, musicians and dancers. It is a reliquary of antiques of cultural importance and an advance centre of performing art. Muraridev, the grandson of Sankaradeva's stepmother was the founder of the Satra. The royal raiment belongs to the Ahom king Swargadeo Godadhar Singha, is made of gold. Also preserved is the royal umbrella made in gold.
---